The Phuket International Airport is also a popular place for planespotting. The runway 09 ends or starts here directly behind the Mai Khao Beach, so that the planes fly over the beach only a few meters above the ground before they touch down on the runway shortly afterwards.
The situation at Phuket Airport is similar to that at St Martin Airport in the Caribbean, only that the beach here on Phuket is much larger.
However, it only works if the blows from the east and the planes approach the airport via the sea and not via Phang Nga Bay. Fortunately, this is the case most of the time during the high season, from around December to April.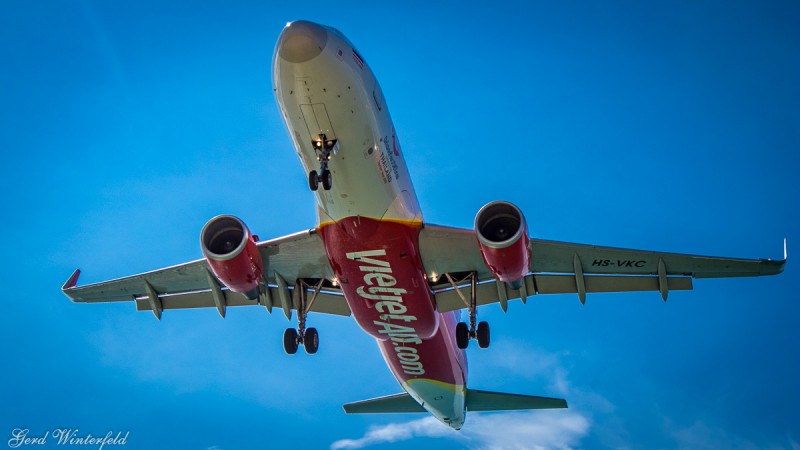 Wind direction is crucial for planespotting
To make sure that the approx. 30 – 50 km long ride from one of the holiday beaches is worthwhile, you nay have a look at flightradar24.com beforehand to see from which direction the planes will approach the aitport on that day.
With the App or the website on your mobile phone, you can easily determine on the spot when the next plane is coming and which airline or aircraft it is.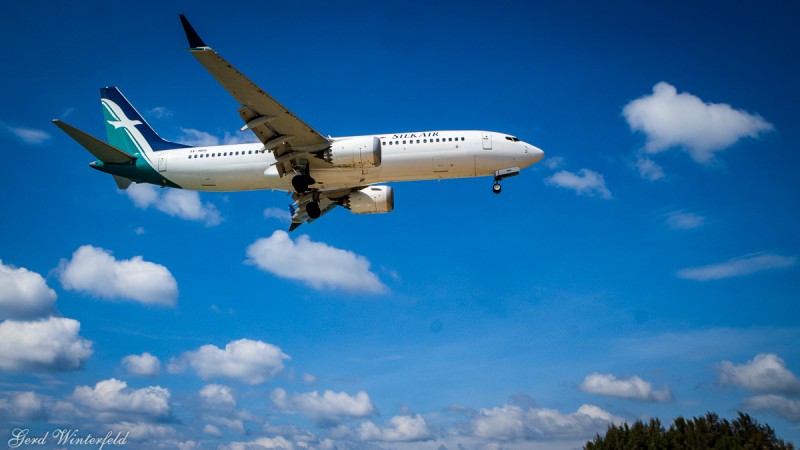 How many planes per hour?
Planes landing at Phuket Airport about every 10 to 15 minutes. Most of the time it's one of the buddget carriers like A320 or B737. From time to time however Thai Airways or some Russian airlines fly in with wide bodied aircraft such as the Boeing 747.
Otherwise, Phuket is of course also served with Airbus A330, A350, and Boeing 777 or 787. Bangkok Airways comes over a few times a day with an ATR 72 from Koh Samui or Hat Yai.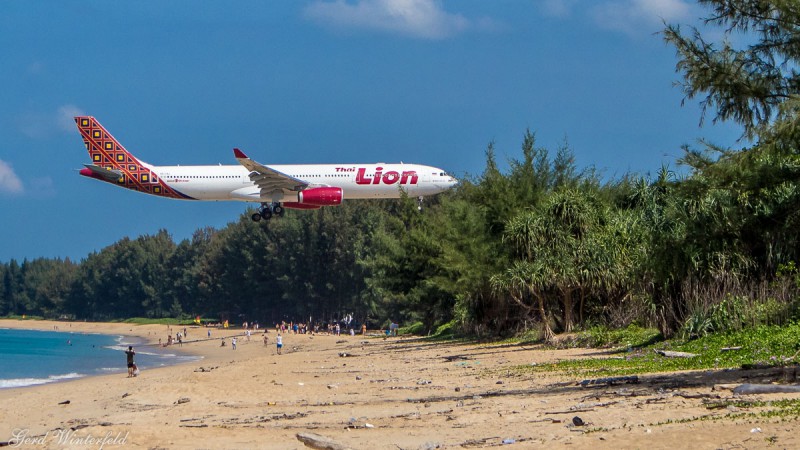 Getting there
Basically you have to approach the end of the runway over the Mai Khao Beach. This may be either from the south via the Sirinat National Park (200 Baht entrance fee) or from the north (recommended) along a small paved path along the beach (only for scooters or motor bikes).
For the latter option, coming from Phuket, turn left into the next possible road (3033) behind the airport, in the rough direction of the Splash Jungle Waterpark and follow the road to a T-junction. Turn right there and after 260 m turn left straight to the beach.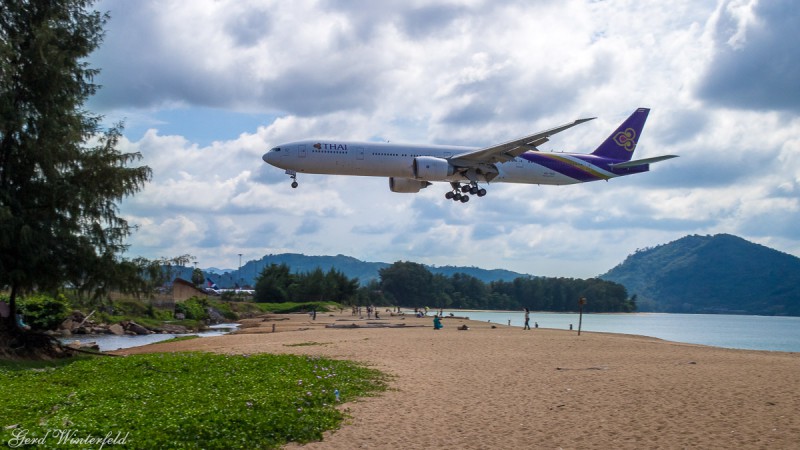 A small path then goes left along the beach to the end of the runway. There are a few small food stalls selling Thai dishes and refreshing drinks. There are also a few benches and swings under shady trees from where you can watch the action.
For good pictures you have to walk about 400 meters further along the beach, to the other side of the runway. Otherwise you would take pictures against the sun and the planes will only appear as black shadows in the picture.
Make sure you bring a hat and apply sunscreen, since you'll have to stand in the blazing sun for a long time.