Koh Samui, one of Thailand's most famous islands, has been attracting tourists for several decades. Located in the Gulf of Thailand, this island is surrounded by crystal-clear waters, stunning beaches, and lush tropical jungles, making it a paradise for travelers seeking relaxation, adventure, and cultural immersion.
Tourist History
The tourism industry in Koh Samui started in the 1970s when a group of backpackers discovered the island's pristine beaches and affordable accommodations. Since then, Koh Samui has evolved into a world-class destination, attracting a diverse range of travellers, from budget backpackers to luxury seekers.
Over the years, the island has developed a vast array of tourist attractions, including water sports, eco-tourism, cultural experiences, and nightlife. Today, Koh Samui is one of Thailand's most popular tourist destinations, welcoming millions of visitors every year.
Beautiful Beaches
One of the main draws of Koh Samui is its beautiful beaches. The island boasts more than a dozen stunning beaches, each with its unique charm and appeal. Some of the most popular beaches include Chaweng Beach, Lamai Beach, Bophut Beach, and Maenam Beach.
Chaweng Beach, located on the eastern coast of the island, is the longest and most developed beach on Koh Samui. The beach is lined with restaurants, bars, and shops, making it a hub of activity. Lamai Beach, located on the southeastern coast, is slightly quieter than Chaweng but still offers a wide range of amenities.
Bophut Beach, on the northern coast, is known for its traditional Thai fishing village and charming, laid-back atmosphere. Finally, Maenam Beach, located on the northern coast, is the perfect spot for those seeking a quieter, more relaxed beach experience.
Read more about the Best Beaches of Koh Samui
The dangerous Roads on Koh Samui
Koh Samui's roads can be dangerous for drivers and pedestrians due to their narrow, winding, steep and poorly maintained condition. Motorbikes and scooters are common, but helmets are mandatory. Pedestrians should exercise caution and stay alert.
Tourist Hot Spots
In addition to its beautiful beaches, Koh Samui is home to a wide range of hot spots and tourist attractions. One of the most popular tourist attractions on the island is the Big Buddha Temple, a massive statue of Buddha that sits atop a hill on the island's northeastern coast. Visitors can climb the stairs to the top of the hill to see the statue up close and enjoy panoramic views of the island.
Another popular attraction is the Na Muang Waterfall, located in the island's interior. This stunning waterfall is surrounded by lush greenery, making it a great spot for a refreshing swim.
For those seeking a more adventurous experience, Koh Samui offers a wide range of water sports, including snorkeling, scuba diving, kayaking, and stand-up paddleboarding. There are also several eco-tourism opportunities on the island, including elephant sanctuaries and jungle treks.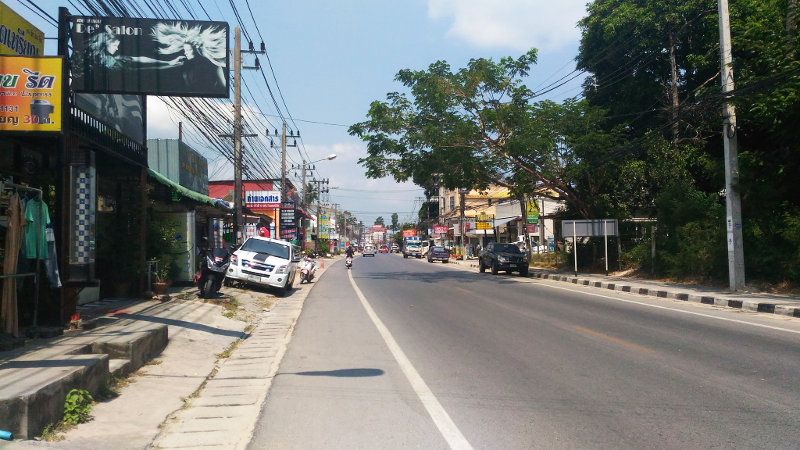 Nightlife
Koh Samui's nightlife scene is another draw for many visitors. The island offers a wide range of bars, nightclubs, and beach clubs, making it a hub of activity after the sun sets. Chaweng Beach is the center of Koh Samui's nightlife scene, with a wide range of bars and clubs catering to all tastes and budgets.
Conclusion
Overall, Koh Samui is a stunning and diverse tourist destination that offers something for everyone. From its beautiful beaches and hot spots to its rich cultural experiences and vibrant nightlife, this island is a must-visit for anyone traveling to Thailand. Whether you're seeking relaxation, adventure, or cultural immersion, Koh Samui has it all.