For flights to Thailand's tourist destinations and to neighboring countries, you have the choice between different airlines, which are also located there. In addition to some reputable and well-known airlines such as Thai Airways, there are also a number of Low-Cost Carriers, which offer very cheap flights to and from the different tourist resorts in Thailand.
Thai Airways
Thai Airways is the state carrier in Thailand. Founded in the 1950s, it now operates a fleet of approximately 86 aircraft. Currently, in the spring of 2016, Thai is trying to get back to a positive ballance with route cuts, layof or the sale of some aircraft and other austerity measures.
Thai Airways flies from Suwarnabhumi Airport in Bangkok to all important destinations within Thailand and the Asian region, as well as long-haul flights to the USA and Europe. Some routes are being served with new A380s.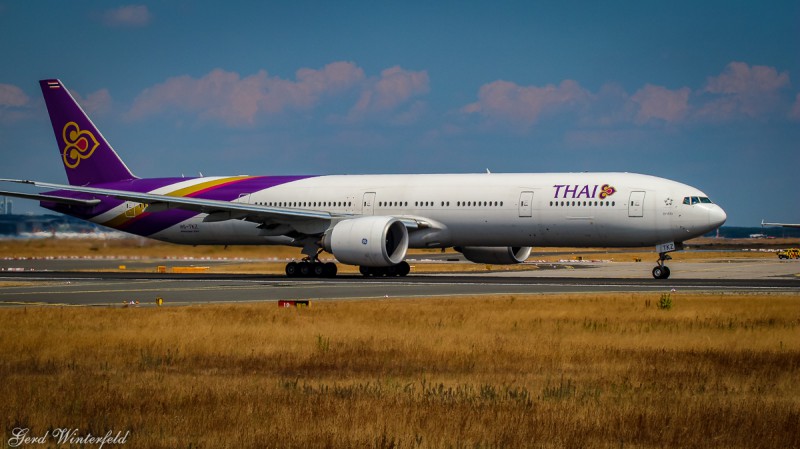 Bangkok Airways
Bangkok Airways refers to itself as "boutique airlines", whereby the name already indicates that you can forget about cheap tickets here. Bangkok Airways owns the airport on Koh Samui and started it's service in the early 90th with flights to the holiday island with propeller engines such as the Dash 8 and later ATR42 and 72.
In the meantime, however, they run a very considerable fleet with planes from the Airbus A320 family and Turboprops ala ATR 72 for the shorter distances and smaller airports.
Koh Samui however, is still the main destinations of Bangkok Airways, but there are also flights to other famous cities in Thailand and in the region. In Bangkok, Bangkok Airways departs from Suwarnabhumi Airport.

Budget Airlines
Air Asia
Air Asia was originally established as a low-cost airline in Malaysia, but there are also offshoots in Thailand, Indonesia and the Philippines.
Like all other low-cost airlines, Air Asia operates from the old Don Muang Airport in Bangkok and flies cheaply to all possible destinations in Thailand and Asia.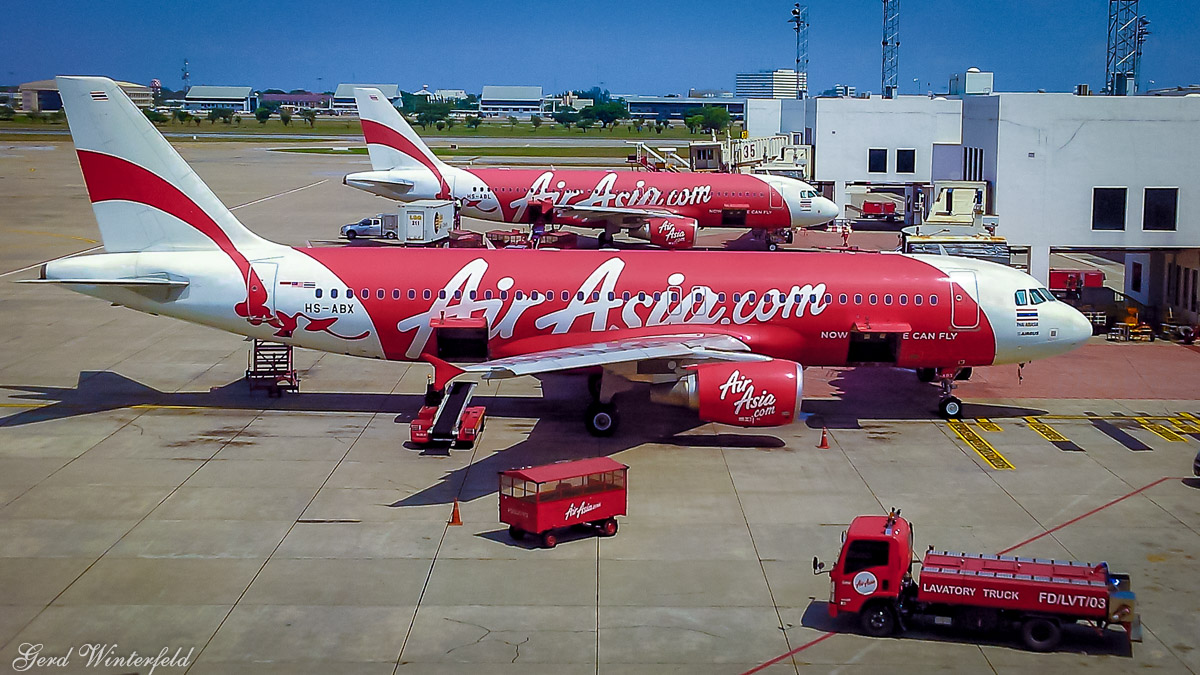 Nok Air
The Thai low-cost airline Nok Air, also serving from Don Muang Airport, flies to numerous destinations in Thailand and the Asian region. It operates a small fleet of 24 aircraft of Boeing 737 and ATR 72 family. "Nok" means "bird" in Thailand and consequently the Nok Air aircraft have a very funny paint finish with a "bird's nose".

Lion Air
Lion Air Thailand is the Thai offshoot of the Indonesian low cost airline Lion Air and also operates from the Don Muang airport in Bangkok since 2013 with a brand new fleet of the Boeing 737 family.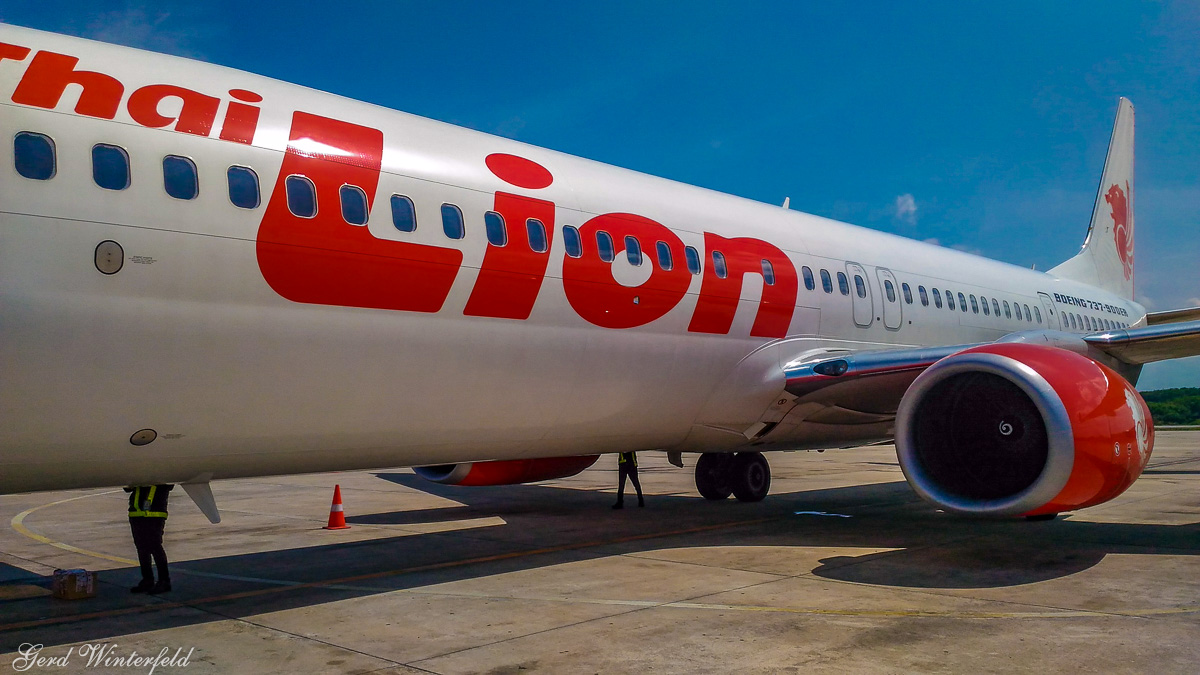 The airline has a very simple booking system and all flights include a 15 kg check in luggage. I was able to book some flights for as low as 600 Baht from Krabi to Bangkok.